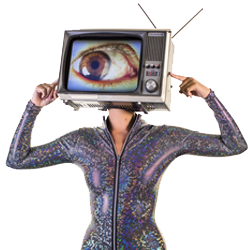 It wasn't too long ago when advertising on Charlotte television stations was considered the gold standard for marketing by local business owners. But over the past few years, the number of viewers reached by WBTV, WSOC, WNSC, WCNC, and WJZY has plummeted. In all only 71% of adult consumers now tune-in to at least one of these channels during the week, according to Nielsen.
The consumption of video content isn't diminishing among Charlotte consumers. What has changed, though, is how they are watching it.
In November, according to Nielsen, the share of time watching broadcast television has fallen behind other video options including cable programing and internet-delivered choices such as Netflix, Hulu, Disney+, and hundreds of other streaming networks.