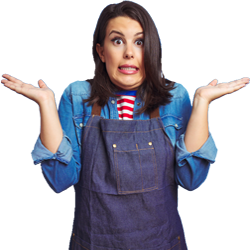 Before we explain AVOD, it is important to understand SVOD.
Charlotte small business owners may not be familiar with SVOD, but chances are they let it into their homes and onto their phones.
SVOD is the abbreviation for Subscription Video On Demand. That is the collective name for streaming networks like Netflix, Hulu, Disney+, and Amazon Prime. For a monthly fee, these services provide commercial-free access to TV shows, original content, and movies.
These SVOD networks are delivered to viewers' phones, tablets, computers, and smart-TVs via the internet and not over-the-air or cable systems.
SVOD makes up a significant part of what advertisers refer to as OTT (Over-The-Top-Television) and CTV (Connected-Television). OTT/CTV is video-programming content that viewers can only watch on smartphones, tablets, computers, smart-TVs, Amazon Firesticks, and Roku Sticks. Nielsen reports that 92.3% of Charlotte adults own at least one of these devices.