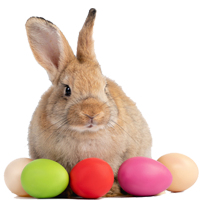 More than 1.8 million Charlotte area consumers are expected to celebrate Easter in 2023, according to per capita forecasts from The National Retail Federation. In all, the NRF predicts $263 million will be spent this year.
Not only will spending on Easter in Charlotte top last year's take by 16%, but it will also blow past the spending record of $237 billion set in 2021.
"Easter endures as an important holiday for many Americans, signifying new beginnings and a time of celebration with friends and family," NRF President and CEO Matthew Shay said. "As consumers plan to mark the occasion through a variety of traditions, retailers are dedicated to making this year a memorable holiday."
According to the NRF forecasts, here's how Charlotte consumers are expected to spend their Easter Holiday cash:
Food: $80.0 million
Clothing: $43.8 million
Candy: $41.6 million
Gifts: $36.1 million
Flowers: $19.7 million
Decorations: $19.1 million
Greeting Cards: $10.9 million
Other: $9.8 million
There is one obstacle, however, between small business owners and this gargantuan pool of Easter cash.
According to the NRF, the vast majority of Easter shopping will be spent at discount stores, box stores, and online. Only 22% of spending will occur at local small businesses.
To Keep more of this cash in the Charlotte area, retailers will need to advertise to convince consumers of the values and benefits of buying from local small business owners. According to most marketing metrics, the best way to advertise in Charlotte is on local radio.