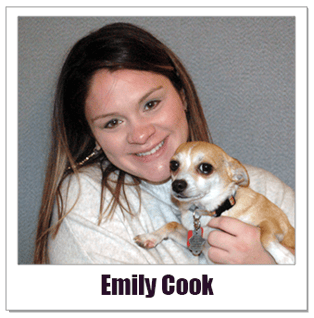 "As a non-profit, we have to be very thoughtful about how we spend our marketing funds," says Emily Cook, Marketing and Communications Director at The Humane Society of Charlotte.
"That's why we invest the biggest chunk of our budget in advertising on Charlotte radio. I have the data that proves it works."
Founded in 1978, The Humane Society of Charlotte, HSC for short, is a no-kill animal shelter that takes in more than 3000 homeless cats and dogs each year. "We are able to place nearly every pet taken in into a loving and caring family," says Ms. Cook.
"In addition to pet adoptions, we also have a huge commitment to community outreach," she says. "This includes having three full-time vets on staff who perform more than 12,000 low-cost spay and neuter surgeries per year. This really helps reduce the population of the homeless animals in the area."
HSC also works with members of the community who are temporarily unable to care for their dogs and cats, primarily due to financial hardship. This includes stocking a pet food bank.
"Our goal is to keep these loved animals out of the shelter and in their homes with their families," says Ms. Cook.
It costs HSC more than $4 million each year to fulfill its mission of delivering effective, innovative services that strengthen the human-animal bond and improve the lives of companion animals and the people who care about them.
"A small percentage of our operating funds comes from the low fees we charge for adoptions, spaying, and neutering. Almost 90% of our money, however, comes from private donations."
To ensure a steady flow of funding, like any small business, HSC depends on advertising.
"We use a mix of social media, television, email, and billboard advertising," says Ms. Cook. "Our heaviest investment, though, is on Charlotte radio. It puts our message in front of a massive audience."
Research from Nielsen affirms Ms. Cook's observation.
Every week, 88% of adult consumers tune-in to a Charlotte radio station. This is significantly more are reached by all other advertising media, including local TV, social media, newspapers, or streaming audio platforms like Spotify and Pandora.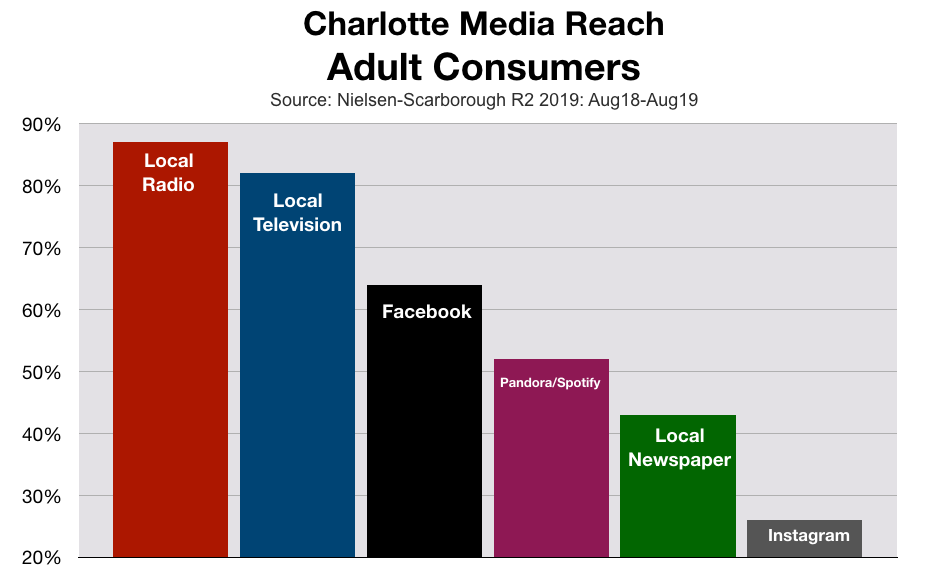 Most importantly, according to Nielsen, Charlotte radio reaches those consumers most likely to donate to social causes, including animal welfare.
"Advertising on Charlotte radio allows us to promote our community services and our fundraising events at the same time. It also permits us to encourage the community to volunteer with HSC. All these things go hand-in-hand and are critical to our mission," says Ms. Cook.
"Because we are a non-profit, we have to make sure every dollar we spend has a return-on-investment," she says. "So, I have to be very analytical in where we spend our money.
"People tell us all the time that they heard about HSC on Charlotte radio, but I need actual numbers."
To quantify the success of her radio advertising, Ms. Cook relies on attribution technology. This allows her to monitor increases in traffic to the HSC website occurring within eight minutes of one of her commercials running.
"We see a significant jump in website visitors every time one of our commercial runs," says Ms. Cook.
Ms. Cook's analytics also indicates that incremental visitors driven to the website by radio advertising view more pages and spend more time on the site than a typical user.
"From both a quantitative and qualitative perspective," says Ms. Cook, "advertising on Charlotte radio is a wise investment."
More Advertising Advice For Charlotte Small Business Owners