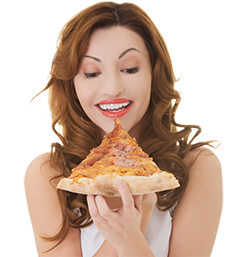 Seven years ago, the first Bisonte Pizza Co. location fired-up its ovens.
"Advertising on Charlotte radio really accelerated our growth," says Jim DaPolito. He and his older brother Steven are the owners and co-founders of the small business.
"Injust three years, with the help of our radio commercials, we had already achieved our year five sales goals."
The brothers were convinced to move to North Carolina from their native Buffalo, New York, by Steven's son, who had moved to Charlotte in 2007.
My son believed that someone could do very well down here serving up Buffalo-style pizza and wings," says Steven. "So, when he told me my first grandchild was on the way, I decided to quit my job in the automotive business in New York and move to Charlotte to open a restaurant."
Fortunately, Jim, who had 38 years in the food business, including running the largest pizza restaurant in the country, decided to make the move with his brother.