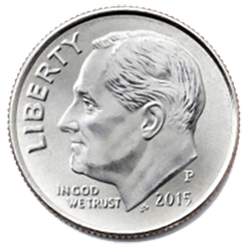 Suppose a Charlotte small business owner woke up one morning and found a 100-year-old machine in the basement of her store. She soon discovered that every time a dime was put into the machine, one dollar came out. Imagine, now, how profitable that business would become.
Good news: such a contraption exists, and every business owner probably has one in their car, in their store, in their home, even on their phone. It's called Charlotte radio.
Over the past few years, Nielsen has conducted more than 20 studies to determine what type of return-on-investment (ROI) a business owner can expect from radio advertising. Although the results varied by industry, the average company generated $100 in sales for every $10 invested. Turning dimes into dollars.