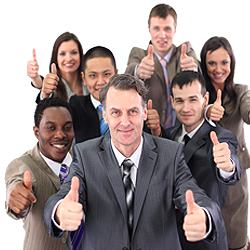 New data from the US Census Bureau has optimistic news for Charlotte companies that sell business-to-business.
There are approximately 57,000 businesses in the Charlotte area, according to the Census Bureau. Indeed, many of these businesses have suffered since the onset of the Coronavirus, especially in April.
Census information is now showing positive indicators that the fortunes of area companies are improving. This includes those with 500 or fewer employees. These small businesses account for 91% of all Charlotte area firms.
During the week of April 26, 31% of Charlotte area small businesses reported temporary closures. By July 1, the number dropped to 7%.
Also, during that same week, 74% of Charlotte small business owners were reporting decreases in revenue versus the prior week. By the end of June, that number fell by almost half.
In both June and July of this year, national data shows all retail and food services spending significantly outperformed the prior year by between two and three percent.
As the business climate improves in the Charlotte area, the fortunes of B2B companies will accelerate as well. These include those businesses that sell office supplies, restaurant supplies, cleaning services, legal services, accounting services, transportation services, banking services, technology, and commercial real estate.