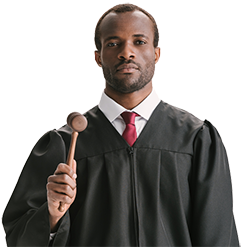 Like all small business owners, Charlotte area law firms need to bring in new customers to survive. Unlike brick-and-mortar stores, the first contact many attorneys have with potential clients is on the telephone.
"Every day we advertise on Charlotte radio," says attorney Chris Hall of the city's Emory Law Firm, "we receive 10-12 calls from listeners seeking representation."
"We can track each of these calls back to our radio commercials," he says. "Around 25% of these callers will become paying clients. This is a very high rate of return for the money we are spending."
In the Charlotte area, there are almost 7000 practicing lawyers who compete to represent the 216,000 households who will seek legal representation this year. In all, these services will generate more than $540,000,000 in attorney fees.
To earn a fair share of this billing, area attorneys need to advertise. As Mr. Hall has learned, by most metrics, radio advertising is a powerful way to reach potential clients.