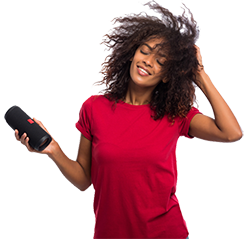 Over 500,000 consumers in the Charlotte are now own a smart speaker. Ownership of these devices, including Amazon Echo and Google Home, has grown five-fold since the beginning of 2017.
According to Adobe Analytics, significantly more consumers are asking Siri and Alexa to play music than any other activity.
Many North Carolina small business owners depend on local radio to advertise their goods and service. So, how does the use of smart speakers as an audio device affect their radio advertising's ability to reach local consumers? The answer is: none at all.